Named for the multitude of long thin leaves that form the draping of a willow tree, the Cevherun Willow collection embodies that graceful spirit. Composed of hundreds of long thin strands of pure gold, the Willow bracelet has a supple bend that drapes beautifully on the wrist. 
15mm wide with 9 diamond stations going around.  The clasp is a barrel pin style.

Gold  21.54 gr
Diamond   0.59 ct
Model No   br-732
Size Guide
Regular price
$7,290.00 USD
Regular price
Sale price
$7,290.00 USD
Unit price
per
Sale
Sold out
999 in stock
View full details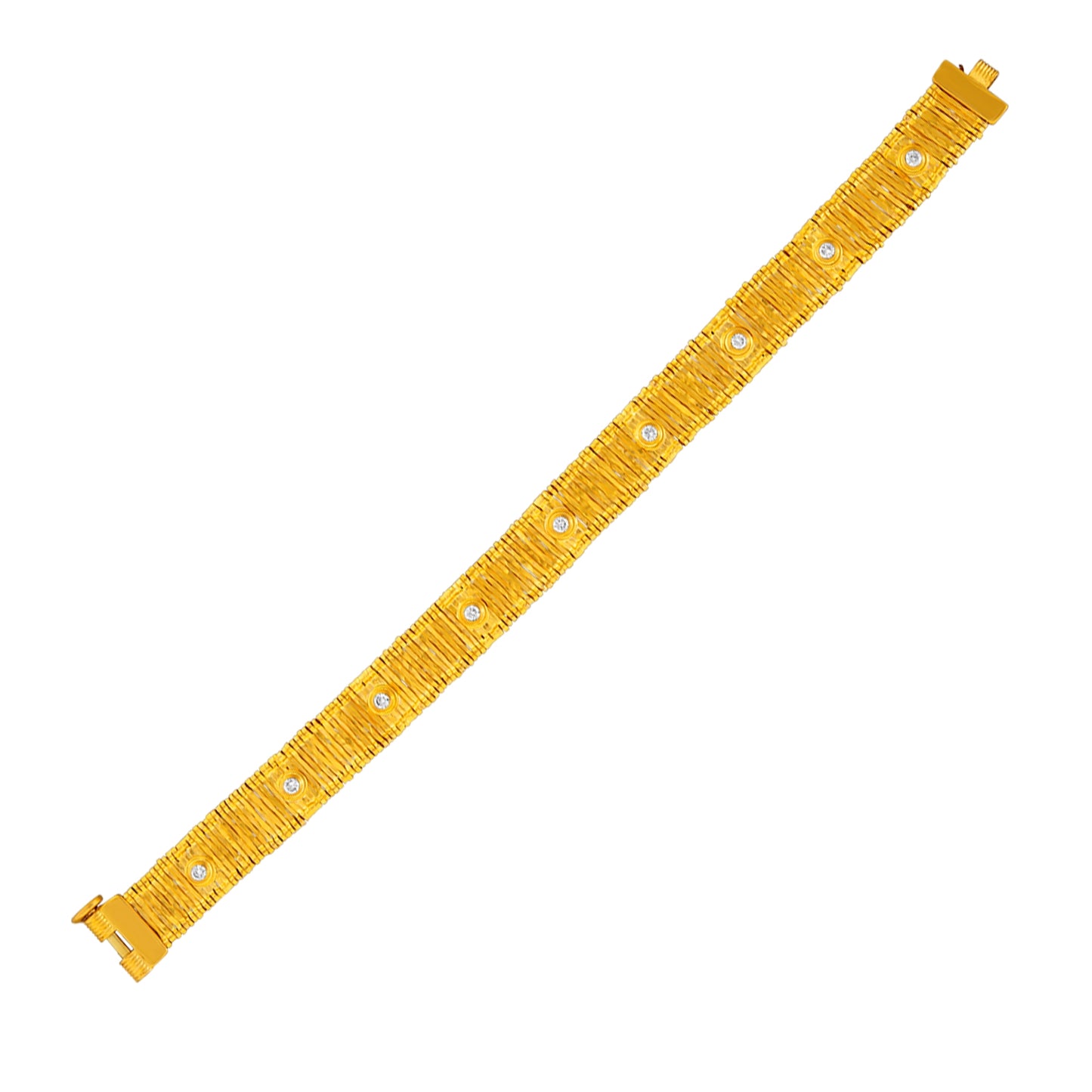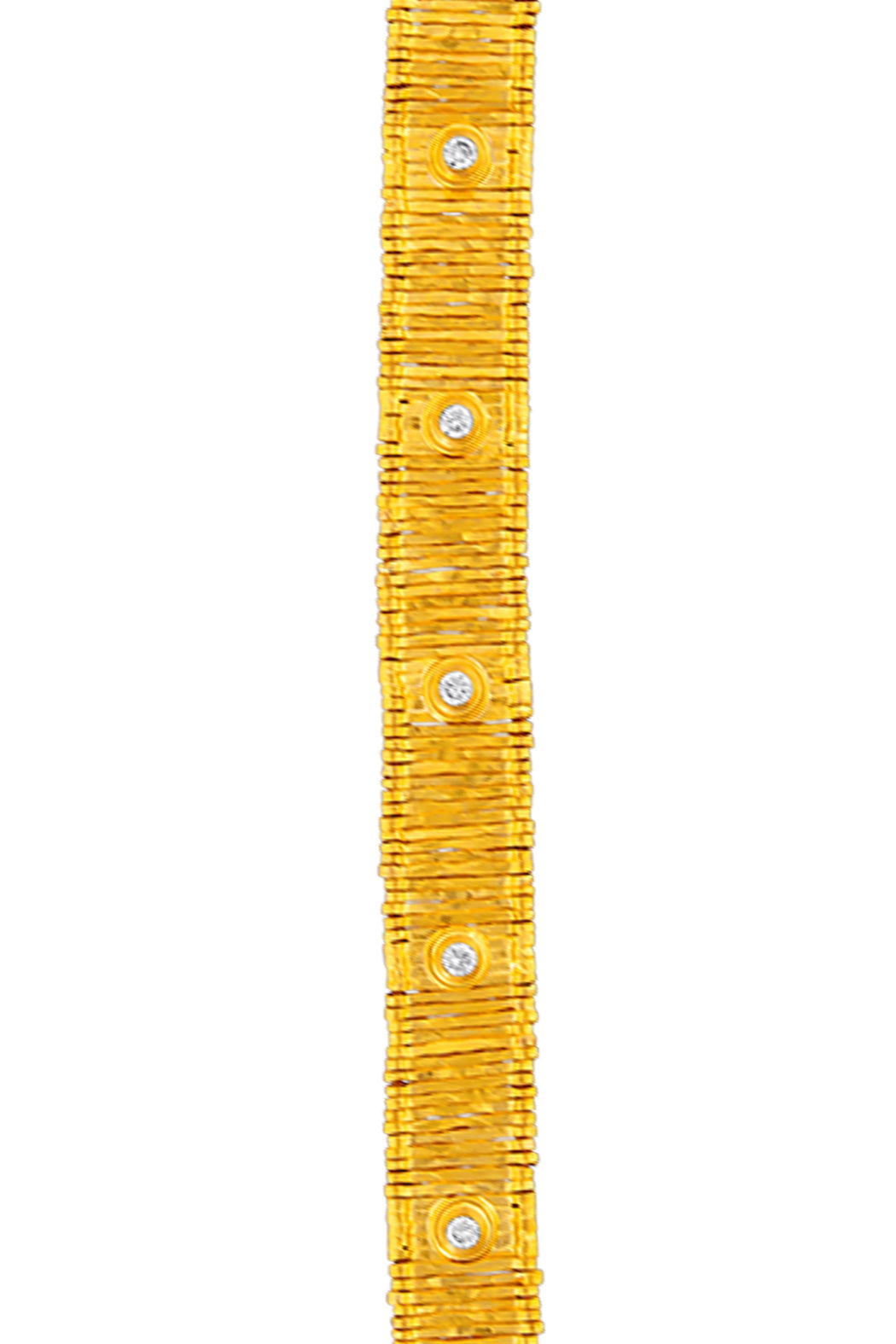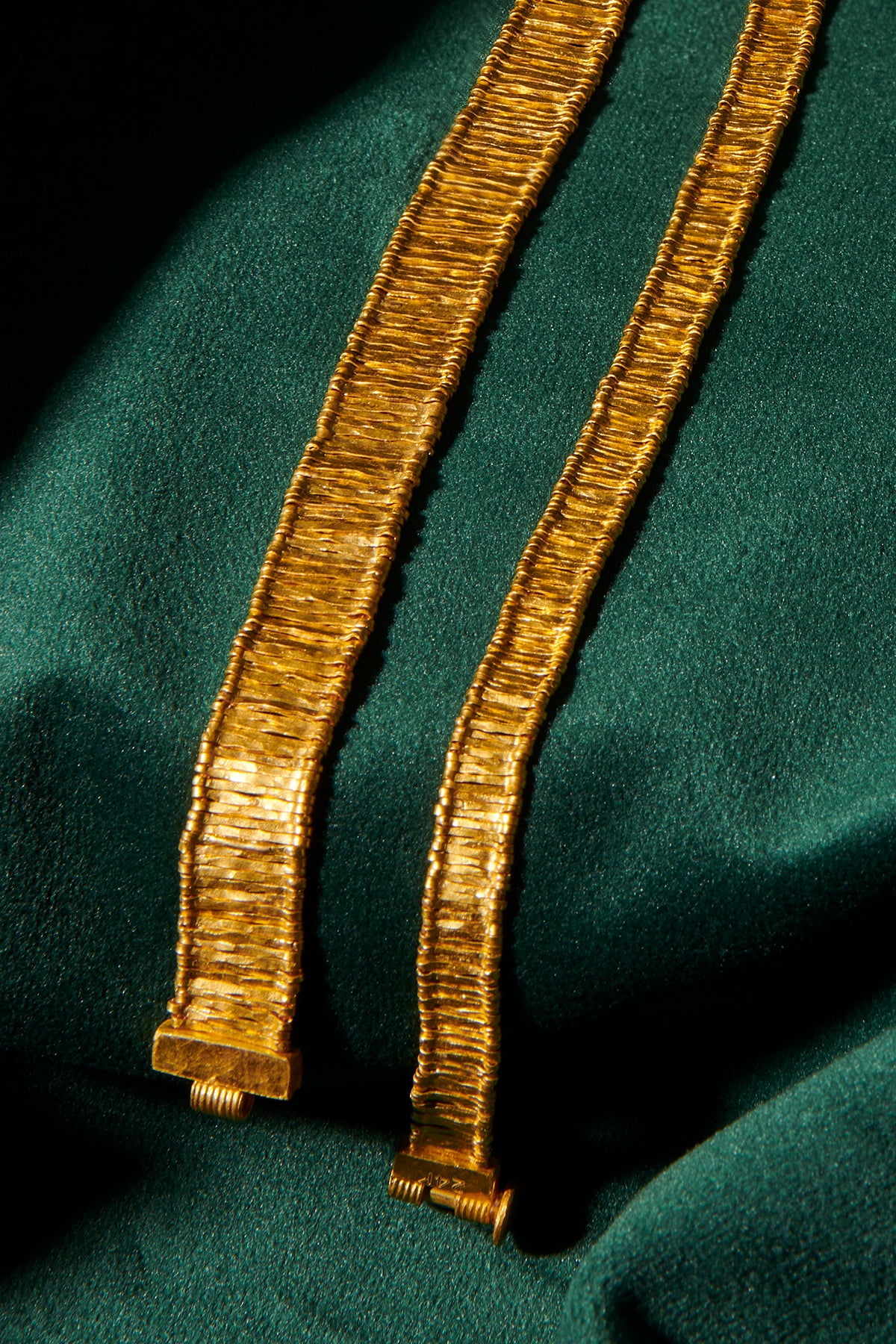 Size Guide
Wrap a soft measuring tape around your finger so it feels snug. Using the chart below, determine the standard ring size that corresponds to your measurements.
US Size
Inner Circumference
5
1.94 IN
4.93 CM
6
2.04 IN
5.18 CM
7
2.14 IN
5.43CM
8
2.24 IN
5.68 CM
9
2.34 IN
5.94 CM
10
2.44 IN
6.19 CM
11
2.54 IN
6.45 CM
12
2.64 IN
6.71 CM
13
2.74 IN
6.95 CM
For personal sizing assistance, email us at sample@email(.)com or call 1-234-456-7899