Life is to be lived
Life is fleeting and short and it should be enjoyed with beauty and love.
Meet the Goldsmiths
Renowned as the illustrious sons of Istanbul, Cevat Genc and Ugur Tas are the formidable driving forces behind Cevherun. They both honed their craft through years of training in the revered goldsmithing ateliers of Istanbul's cherished Grand Bazaar. Cevat, a seasoned jeweler, acquired an in depth understanding of production and sales during his decade-long tenure at the esteemed Hilat Jewelers. Ugur, on the other hand, was captivated by the artistry of gold workshops from an early age, fostering an unwavering passion for the alchemy of goldsmithing. After meticulously refining his skills alongside Hilat Jewelers, he inaugurated his own atelier, crafting exquisite masterpieces and pioneering designs using pure 24 karat gold for discerning jewelry houses and affluent clientele across Istanbul.
In 2010, the duo came together and launched their vision as Cevherun. With Ugur as the master goldsmith and Cevat overseeing production and sales, they quickly gained recognition as a modern brand inspired by the past. Their exquisitely sculpted jewels, drawing from historical influences, became highly sought after. Recognizing the global demand for well-designed and superbly crafted 24k gold jewelry, they expanded to Dubai, China, and the United States. A serendipitous encounter in 2012 with Nazly Botas, a New York-based jewelry designer with Turkish roots, led to a lasting collaboration in design and marketing.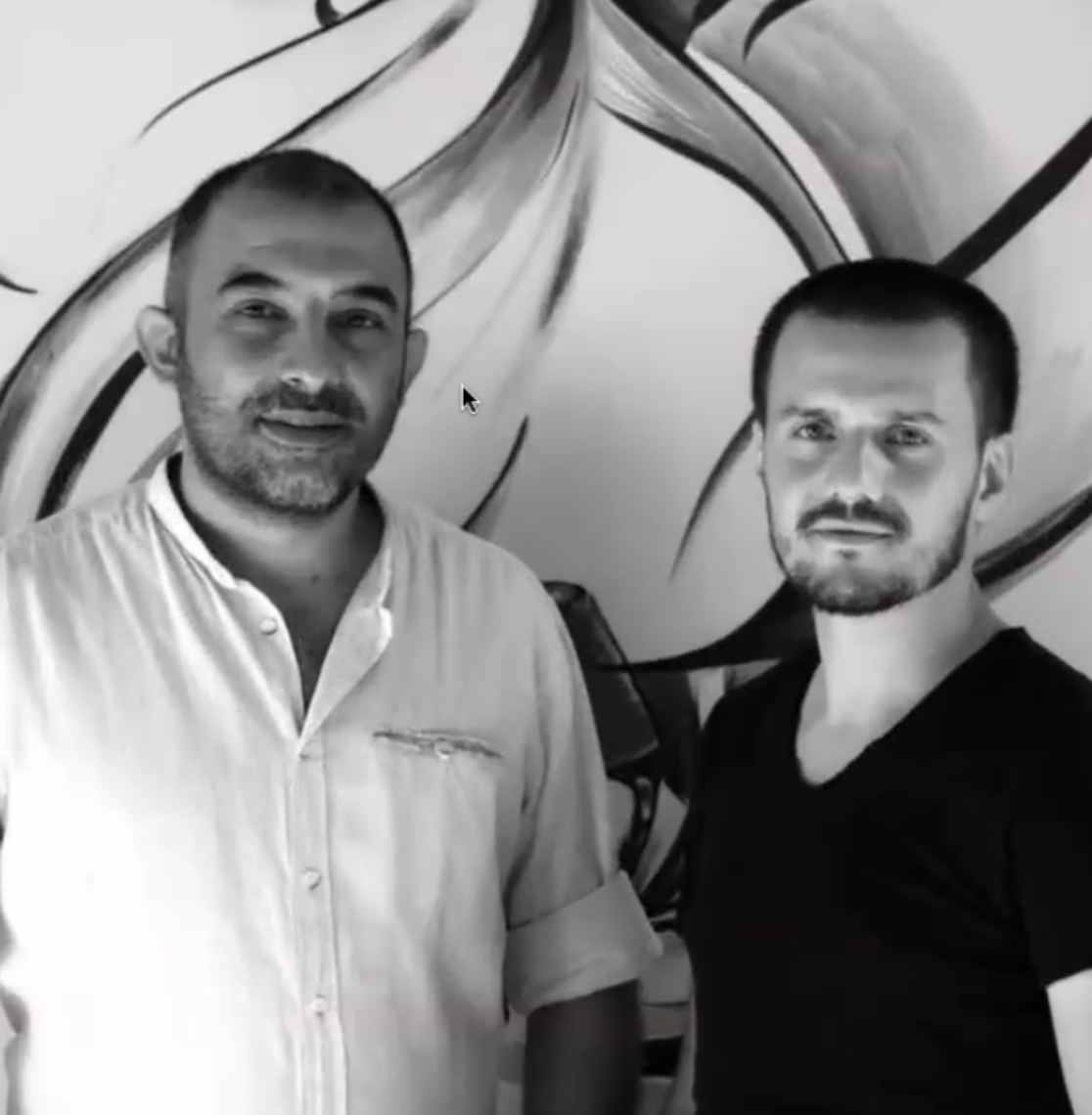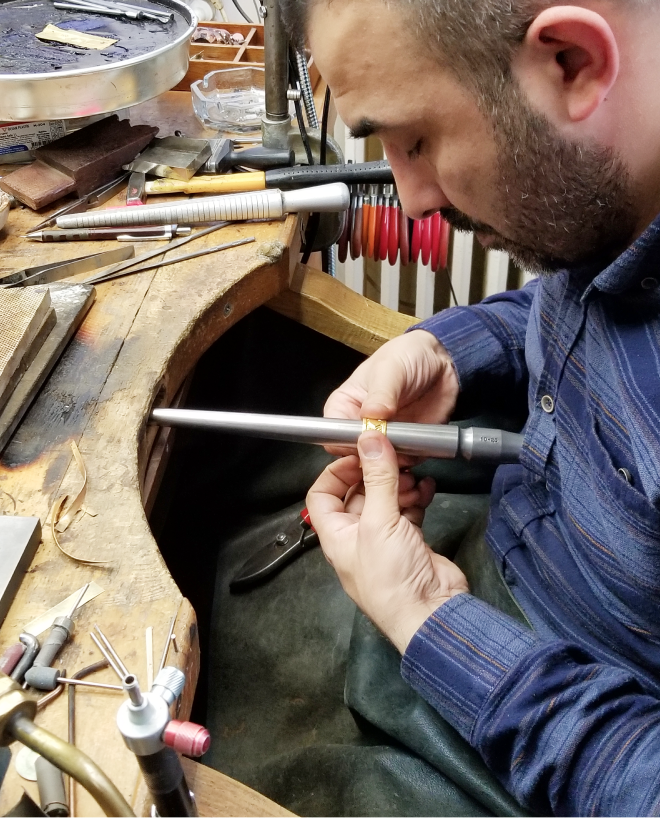 Inspired by History
Goldsmithing in Istanbul has a rich and fascinating history that dates back to the Byzantine era. The grand bazaar, which was established in the 15th century, quickly became a bustling center for craftsmen, including countless talented goldsmiths. These skilled artisans crafted intricate jewelry and other exquisite items for the city's elite. In fact, Ottoman sultans frequently entrusted these goldsmiths with the creation of opulent artifacts and personal adornments, solidifying Istanbul's reputation as a premier hub for goldsmithing. The knowledge and expertise of these goldsmiths have been passed down through generations, ensuring that this vibrant tradition thrives in Istanbul to this day.
The Cevherun workshop carries on this time-honored tradition by nurturing apprentices. Only the most skilled artisans can earn the title of goldsmith, after years of training under the guidance of a master. Each piece of Cevherun jewelry is crafted by the hands of just two master goldsmiths, supported by a select group of apprentices. This meticulous approach ensures that every item meets the highest standards of quality and craftsmanship.
Our design inspiration is derived not only from the vibrant city of Istanbul but also from the rich history of the Mediterranean region. The ancient Hittites, Greeks, and Romans have left us with a treasure trove of exquisite artifacts that serve as a wellspring of ideas. From the figurative interpretation of local mythologies to the symbolism of flora and fauna, we draw inspiration to create necklaces and rings. Ancient Greek and Roman coins, bearing the likenesses of Apollo, Medusa, Athena, Alexander the Great, and Dionysius, among others, are transformed into tangible remnants of the past, fashioned into pendants and earrings. The techniques of jewelry making employed during the Hellenistic and Etruscan eras find expression in the clasps and lockets we make, while the diverse decorative forms of the Ottoman era present a cornucopia of geometric motifs.